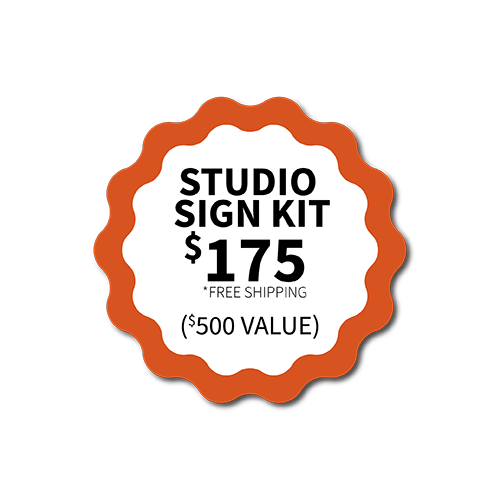 Studio Signs By AcrylicPress
Enhance your professional image with Studio Signs by AcrylicPress.
The kit includes a Studio Sign up to 16" x 24", Coaster Set, and Luggage Tag branded with your logo.
Studio Signs are offered with many custom options for one great price and come ready to hang.
3D Multi-Layers • High Quality Acrylic & Finishes • Custom Designs • Laser Cut & Diamond Polished